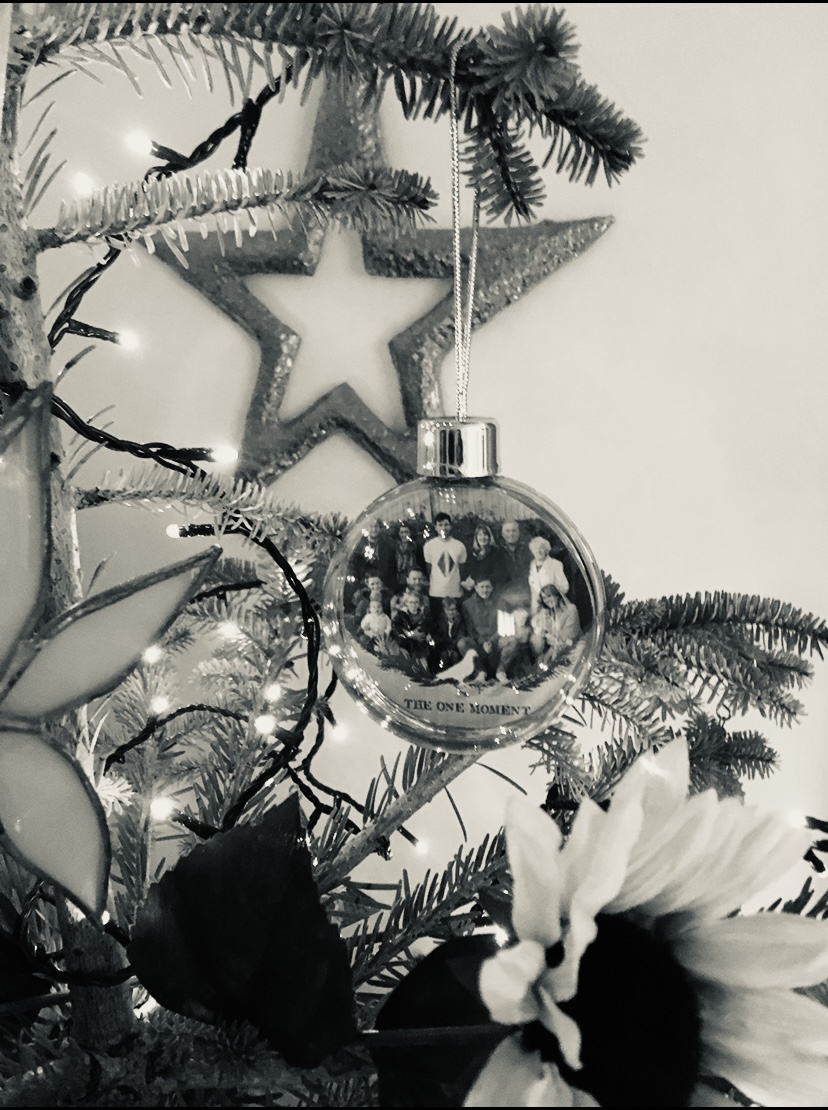 12 Dec

A grey Christmas…
'Hope is being able to see that there is light despite all of the darkness.'
⁃ Desmond Tutu
My third December without our darling Ben and this one will definitely go down on record as being the weirdest – not just for me but for everyone. I just wish I could ask Ben what he thinks of it all. He had such an incredible knack of making difficult situations seem better. His gorgeous smile instantly brightened a room! He saw beauty in the ordinary. My heart just misses him so much – I can't even begin to adequately describe the physical ache. Words don't do it justice!
Despite being in the middle of a worldwide pandemic (pubs and restaurants closed yet again in Wales) – we're still being bombarded with TV adverts showing happy families excitedly sitting round the table enjoying a Christmas feast. Normal feels like a distant memory and the images evoke a longing that hurts so much it takes my breath away.
My heart breaks every single day for the one person who will never sit around that table again. Memories slip further and further into the past because in the words of Geoffrey Chaucer 'time and tide waits for no man'.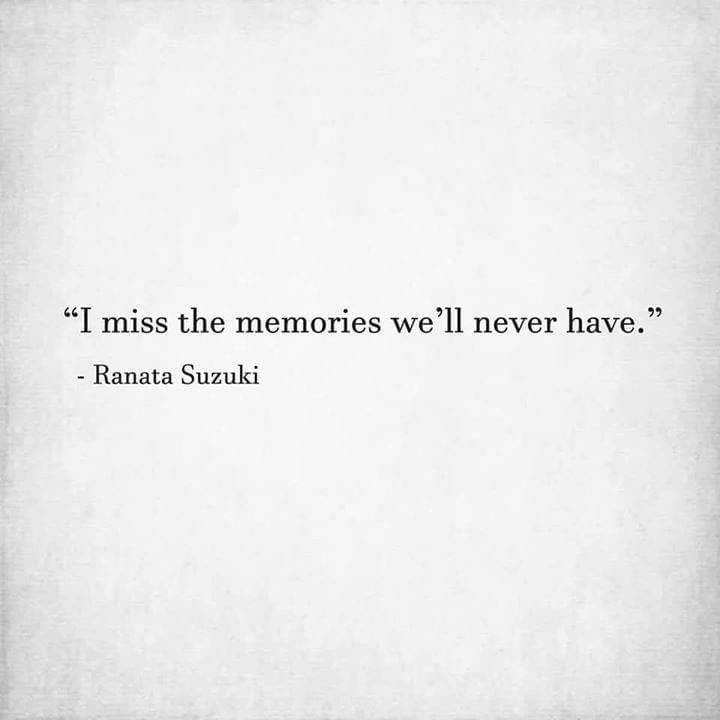 I'm trying hard to hold it together but darkness has wrapped itself around me like a snake – the more I try to shake it off the tighter it clings. I've cried so many tears in the last few weeks that my hurting eyes can hardly see.
'Tis the season to be jolly' feels grey and sad and incomplete. The juxtaposition of feeling thankful for my incredible living family whilst longing for the one who is missing leaves me feeling agitated and worn out.
I hurt for everyone at breaking point; all those facing yet another celebration without their special person. All those trying to be strong but who are broken inside. For so many people, and for so many reasons, Christmas simply isn't 'the most wonderful time of the year!'
One of the difficult things about grief is that it saps our ability to think rationally. Emotions become brittle and unpredictable. Grief impacts relationships and often leaves us feeling judged or misunderstood.
I'm still surprised that I can look and sound normal one minute yet fall apart completely the next; that I hear and see everything through a grief filter – often misinterpreting people's best intentions; and that I have no idea what trigger will open the flood gates. No matter how well I bandage up the wound – it keeps bleeding.
The brutal reality of losing a child is torturous – it just goes on and on. It's a pain that can't be described and one that you relive every single day. I go to sleep with it and wake up with it. There is no respite because it's something that time can't fix.
I read this recently. The author is actually writing about depression but he could be describing child loss:
'The pain is unrelenting, and what makes the condition intolerable is the foreknowledge that no remedy will come- not in a day, an hour, a month, or a minute. If there is mild relief, one knows that it is only temporary; more pain will follow. It is hopelessness even more than pain that crushes the soul. So the decision-making of daily life involves not, as in normal affairs, shifting from one annoying situation to another less annoying- or from discomfort to relative comfort, or from boredom to activity- but moving from pain to pain. One does not abandon, even briefly, one's bed of nails, but is attached to it wherever one goes.'

⁃ William Styron, Darkness Visible: A Memoir of Madness
If you too have lost a darling child I'm sure you can relate to this. If you haven't, I'm sharing it to let you know what it feels like! Grief is so individual and we all hurt in ways we can't really explain – there simply aren't enough words. So please be patient with us. Understanding and acknowledgment are some of the most precious gifts you can bless a grieving parent with.
I had coffee with a friend the other day and managed (I think) to act quite normal. Then got into the car and literally howled all the way home! It took days to recover. The emotional effort of dodging around the hole is exhausting and leaves me feeling anxious and churned up.
It's so much better when people start by asking how we really are. Such a simple question that affirms the enormity of our inexplicable pain. It creates an empathy bridge that paves the way to chat the ordinary stuff.
I honestly thought I was stronger than I am but nothing could ever have prepared me for this. Until my child died I had no idea it's something you never recover from. The only respite I get is denial because reality hurts too much. I relive the horror, day after day after day.
I remember reading once that when a child dies part of the parent dies with them. I never really understood what that meant until it happened to me. But it's true. I still function but only just. I feel like I'm here but not here – torn between wanting to be with Ben and wanting to be with my other children. Half my heart is in heaven and half is here – bursting with love that has nowhere to go!
Two years on and sadly the world is still a murky dismal grey. I'm actually not even sure whether I'm afflicted by grief, depression or both! Either way it feels like the colour has literally been sucked from my life.
Just to add to the sadness we had to say goodbye to our adorable little border terrier Archie this week – he has been part of our family for 16 years. I have this beautiful image of him excitedly running and jumping into Ben's arms as they're reunited. Fanciful and probably not theologically sound but a precious image; the tears started again!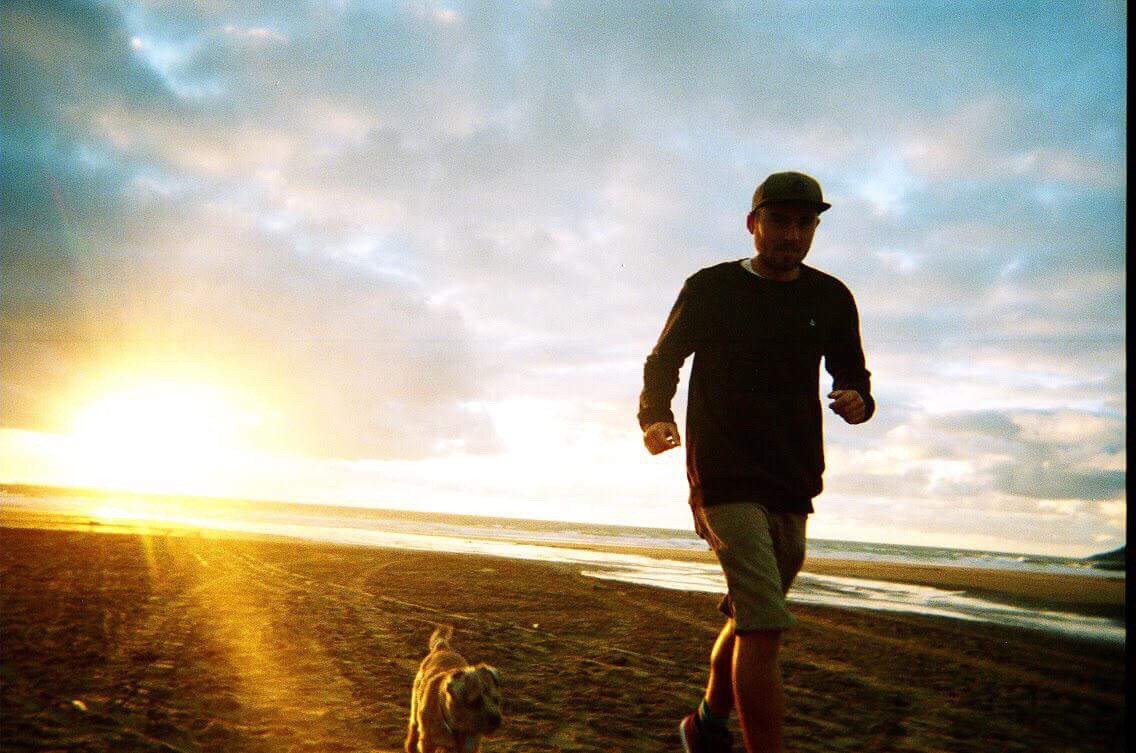 This photo of Ben and Archie running together was taken about a week before Ben died. Archie was getting old and stiff – Ben commented that it was probably the last time they would ever run along that beach together.
It was!
But Archie outlived him by two more years!!
So many emotions and the loss of another link to Ben. Our home is even more empty. I didn't know it was possible for eyes to cry so many tears.
I was imagining a little child painting a picture. It starts off well – but soon goes wrong. The colours start running into each other or the water pot tips over. Their beautiful masterpiece is spoilt. One minute it's bright, cheery and full of potential the next it's dull and murky and grey. Seemingly ruined!
That's how I see my life – changed in a flash. Someone tipped the water pot over. The colours merged and became indecipherable. Black and white became grey and normal ended – there is no going back to how it was.
Megan Devine puts it perfectly – we survive the initial horror but before long there is a cultural expectation to 'get over it' or move on. But it doesn't work like that and the reality is it can take years for colour to come back into our world. It's a long slow process that requires a strength we often don't have. That middle bit can go on forever.
'We've got this idea that there are only two options in grief: you're either going to be stuck in your pain, doomed to spend the rest of your life rocking in a corner in your basement wearing sack cloth, or you're going to triumph over grief, be transformed and come back even better than you were before.'
⁃ Megan Devine
My daughter was telling me about a children's book called 'Beautiful Oops' by Barney Saltzbery. It shows how it's possible to turn the things that go wrong – the spills, drips, smudges, tears etc – into something beautiful. A couple of squiggles and a black blob becomes a puppy!!
I'm not suggesting for one minute that Ben's death was an 'oops'! It was an horrific tragedy – something that should never have happened. But it did and the challenge is to try and find some beauty in the terrible all consuming pain. I am slowly learning that joy can sit alongside grief – that it is possible to find happiness in the midst of sadness. It's putting it into practice that's the tricky bit.
At the moment I can't see beyond the heartache yet every time I meet with another parent who has lost a child I feel a beautiful connection. Every time someone reaches out to me with an act of kindness it brings a little colour into life. When someone talks about Ben and shares a memory it makes me smile (and cry!) and I feel warm inside. As though he's still here somehow. I feel his love wrapped so tightly around my heart and know that death can't ever take that away.
Maybe that's as much as I can expect right now.
My husband and I watched a documentary film the other evening on Amazon Prime. It's called 'A love that never dies'. I would totally recommend it.
https://alovethatneverdiesfilm.com/
'Jane Harris and Jimmy Edmonds' son Josh died six years ago while travelling in SE Asia. As a way of honouring his memory, they set off on their own road trip across the USA to find out why, in a world where death will always make front page news, real life conversations about death, dying and bereavement are so problematic.
Along the way they find other bereaved families with stories of grief that refuse social expectations about moving on or letting go.'
It's a wonderful example of how they have managed to bring beauty into their tragedy. They said and did so many of the same things we do.
Our eldest son Steve along with his friend Rob set up a brewing company (craft beers) called Frank+Otis which was inspired by Ben. The artwork was designed by one of Ben's best friends Don Tsoi.
www.frankandotisbrewing.co
The website explains: 'As this venture is inspired by Ben, we want it to be a tribute to him and to reflect his values. Ben was great at pulling people together, organising social events, always hosting BBQ's or pizza nights at our family home. He was happiest when surrounded by friends or family and with a good beer in his hand.
This is what Frank+Otis is about, bringing people together over a beer, sharing good times, developing relationships, having fun and making memories.'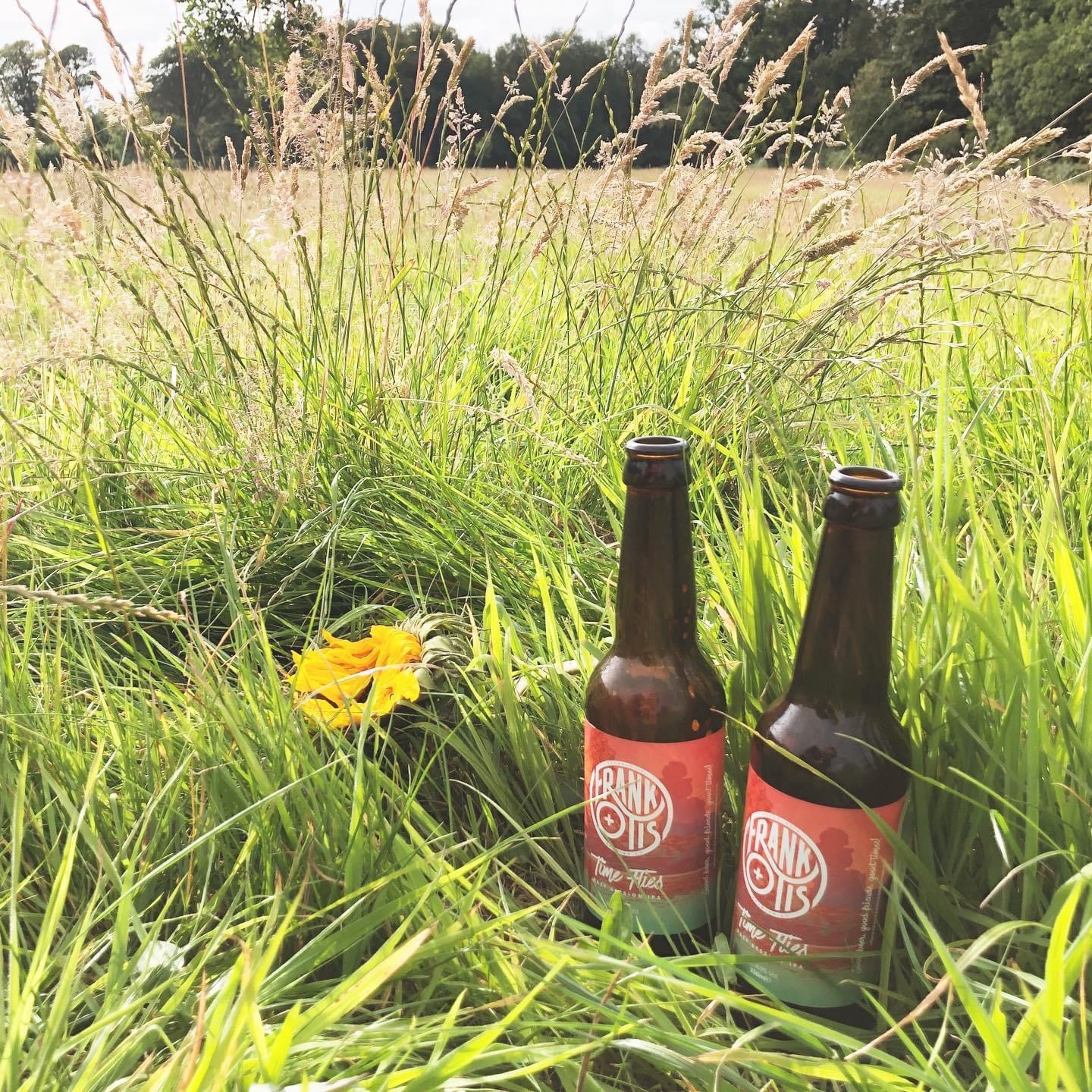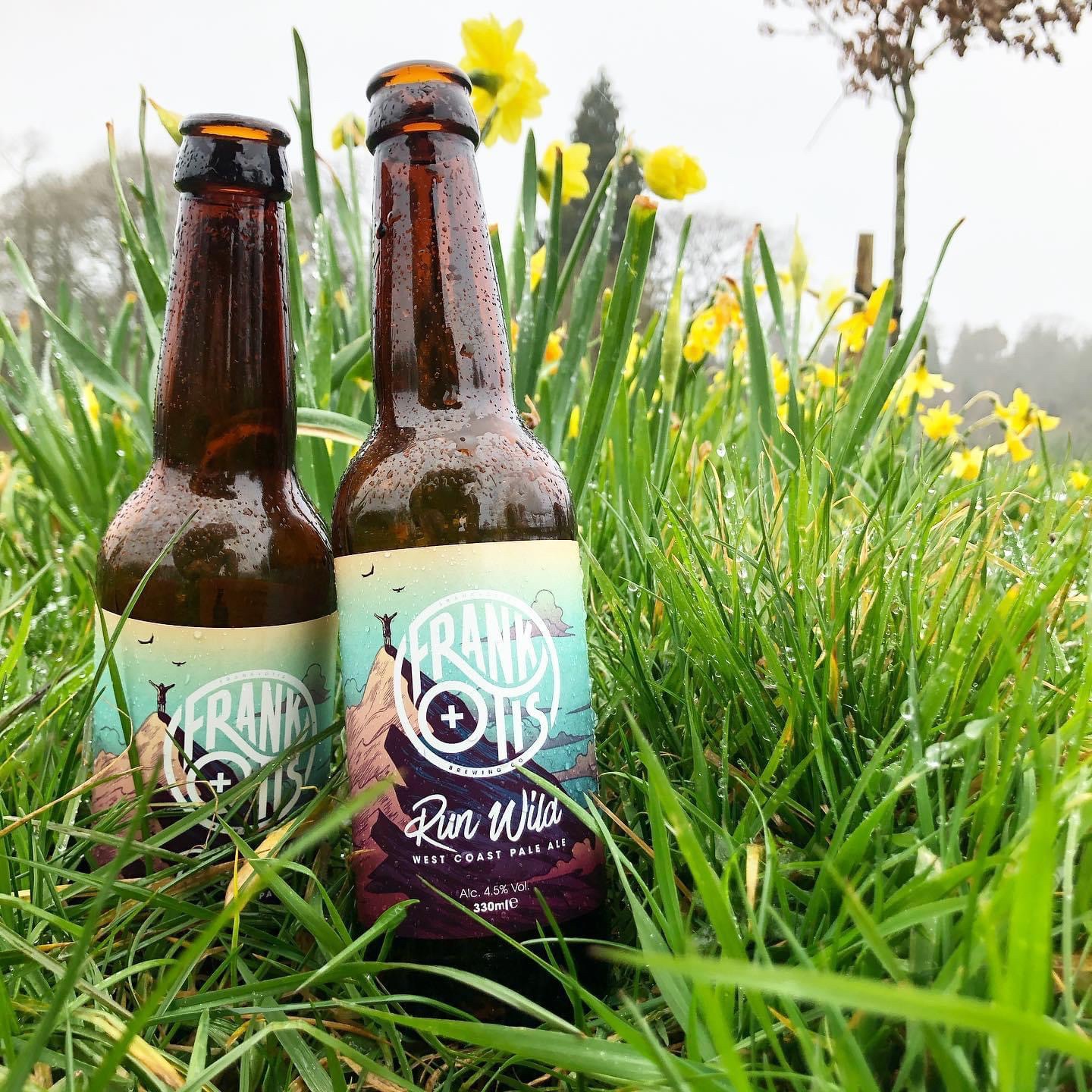 Nothing can bring Ben back and we are all finding ways of keeping him alive in our hearts. As a family we've put energy into fundraising for local charity Welsh Hearts who have set up a heart screening fund in his name. I've started my One Moment website and Facebook page where I share my own personal grief story in the hope that it might help others.
https://www.theonemoment.co.uk/
@theonemoment2020
We talk about our darling boy all the time and every single day we remember the light he brought into our world. Despite the brokenness our family is better for having known him and we wouldn't exchange any of this pain for the privilege!. We celebrate his beautiful life even as we mourn the fact that it ended too soon.
But it's hard and I know I'm not coping well. I still don't sleep much and my emotions are very fragile. I have flashbacks constantly – I don't want to keep getting drawn back into the horror of that day but it's happening more and more. So, for 2021 I have made the decision to find therapeutic support. Acknowledging that I need help is a positive step – not to move on or get fixed but to hopefully find enough strength to rekindle purpose and rediscover some of the beauty in living.
My faith in God is strong. I'm learning that it's ok to bring my doubts, my questions, my anger and my grief to Him in the form of lament (a type of prayer). The good thing about lament is that we can tell God freely how we really feel! The Psalms in the Bible are full of king David lamenting when he was feeling really low so I feel I'm in good company. I'll never understand why Ben had to die and I'll never understand why some prayers get answered and some don't! But the beautiful thing about God is that I don't feel judged by him – just loved. I know that he feels my pain and confusion and I think that when I cry he cries too.
Megan Devine sums it up perfectly…
When we stake out ground in the middle, there's room for all the experiences of being alive: the good, the horrifying, the beautiful, and the broken. Nothing is left out. Nothing is inherently wrong. What a relief to have more than two options.
⁃ Megan Devine