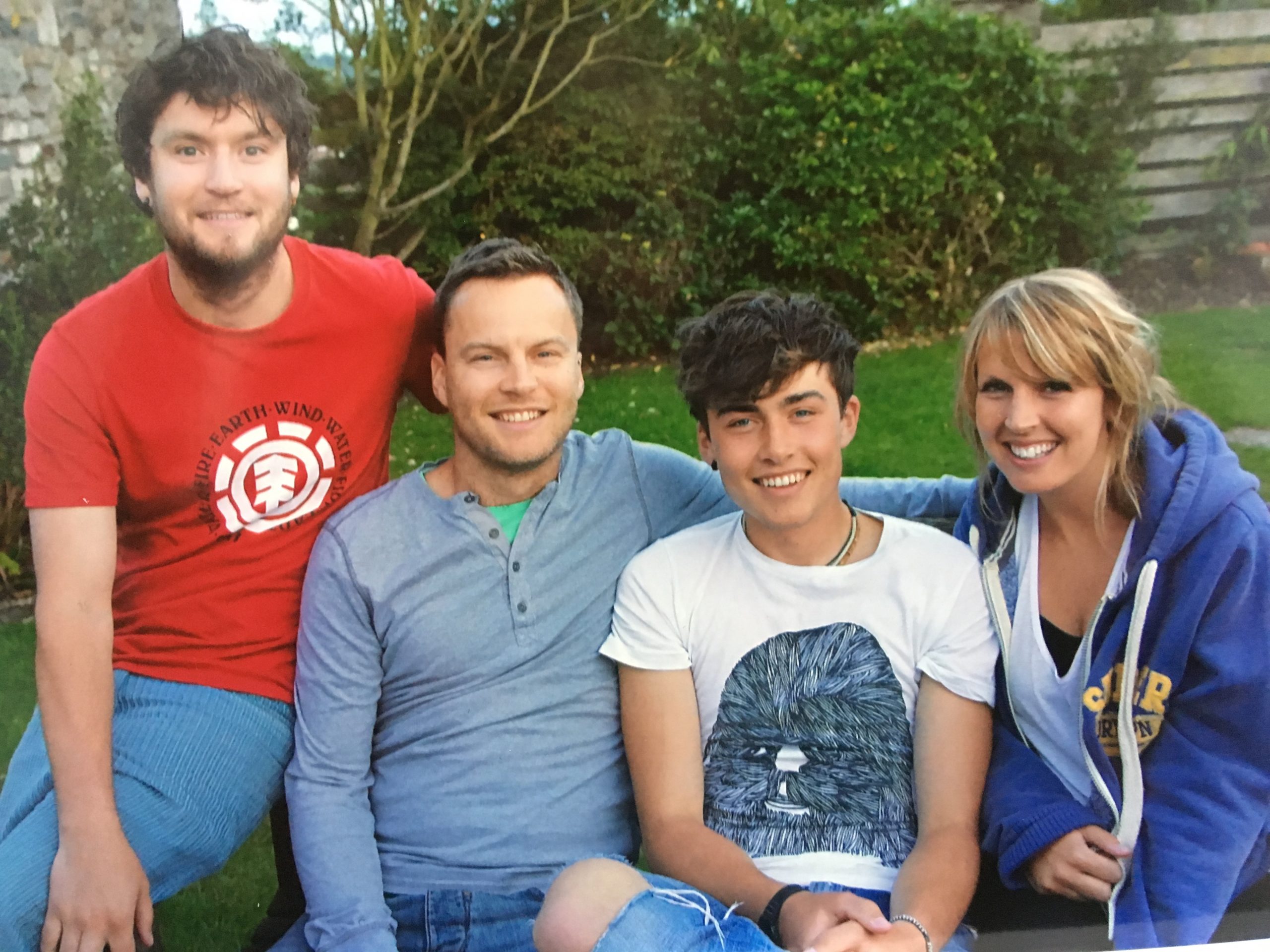 'Sometimes you will never know the value of a moment until it becomes a memory.'

Dr Seuss
Welcome to my blog
If your precious child has died, I'm just so so sorry. There really are no words! It's unbelievable. Brutal. Horrific! Nothing I can say will ease your pain but maybe just being in the company of someone who knows what it's like will help (a little).
On 7th October 2018 – our amazing youngest son Ben aged 25, crossed the finish line of the Cardiff Half Marathon. Without any warning and with no underlying health conditions, he suddenly collapsed, went into cardiac arrest and died. He was super fit, very healthy and very adventurous!
Our lives are now defined by 'before and after' that one cataclysmic moment!
The tsunami of grief and loss that hit our family that day is indescribable. If your child has died you will know exactly what I mean! My crazed brain still can't process something so unbelievable and completely soul destroying.
When Ben died I honestly thought I would go mad. I didn't want to live. I felt trapped inside every parent's worst nightmare. It wasn't just a bad dream that I could wake up from – it was real life. I didn't know where to turn. I needed to connect with someone, anyone, who knew what this hideous unspeakable grief felt like. I didn't think I could survive another minute let alone another day and I was desperate to know how other parents had coped. Were my extreme 'out of control' feelings normal – or as normal as is possible in the most abnormal of circumstances.
I spent night after night, when sleep completely eluded me, surfing the Internet for blogs and articles about child loss and grief. I struggled to find posts that I resonated with. I needed brutal honest truthful accounts of other parent's grief stories. I wanted acknowledgement that my pain was real and I wasn't some sort of freak. I needed to know that it was possible to survive and that I would somehow come out the other side – whatever the other side was! That I wasn't as alone as I felt!
I couldn't bear it when people said they knew how I felt (when they'd never lost a child) or that Ben was in a better place and we would all be together again one day. I needed him now!!
I didn't want to hear about how I would get used to living with the pain or how it would eventually hurt less. The mere suggestion of any kind of healing made me recoil in horror. The thought of moving on without him felt like betrayal!
I wanted to hear that other people felt like they were going mad too. I wanted to hear about their fears and insecurities. I needed suggestions for survival – tips about how they had found the strength to get through each day. I wanted to hear how they survived the relentless grief, anger, numbness, agitation, crying, not crying, screaming, howling… the worst and most horrific sadness I've ever known. I didn't need theories about grief – I needed the harsh facts. I needed to feel that I belonged to a group of people who were living my pain!
I bought book after book, started lots but finished few. I've saved a list of the the ones I found helpful under my 'Helpful Books' tab.
Soon after Ben died I started frantically writing. I wanted to capture every crazy complicated thought, emotion and rant. I questioned everything (including my faith) as I struggled to come to terms with the worst nightmare I had ever known. It helped a little – even if just to relieve the tangled web of dark emotions that made my head feel like a cannon ball!
These journals have become the beginnings of my book. A book that I plan to one day publish in the hope that it can be a crutch for other hurting people during those terrifying first indescribable weeks, months and years. A book that might provide helpful insight for supportive friends.
So these are my blogs – a bit rambled and repetitive but as brutally honest as I dare put in writing!
We're all different and what worked for me might not work for you. I'm ok with that and we must never judge each other. I sadly really do understand how complicated and debilitating grief actually is.
But I also know that we are probably stronger than we think. Our love for our child will keep driving us forward. We will do everything in our power to keep their beautiful light shining so that they maintain their rightful place in our families and are never forgotten.
To date, I have survived almost eighteen months without my darling boy. It's not easy and every day is still a huge challenge. In fact the ongoing effort of living with a broken heart becomes even more complex as the months go by. But with God's help (yes, I have even made my peace with God!) I am just about surviving – limping along, one day at a time. My prayer for all of us is that when the waves of grief keep knocking us back – we will find little pockets of strength, courage and hope to keep going.
I am even finding beautiful moments of joy in the midst of all the pain.
If I can do it – so can you.
Ruth xx
---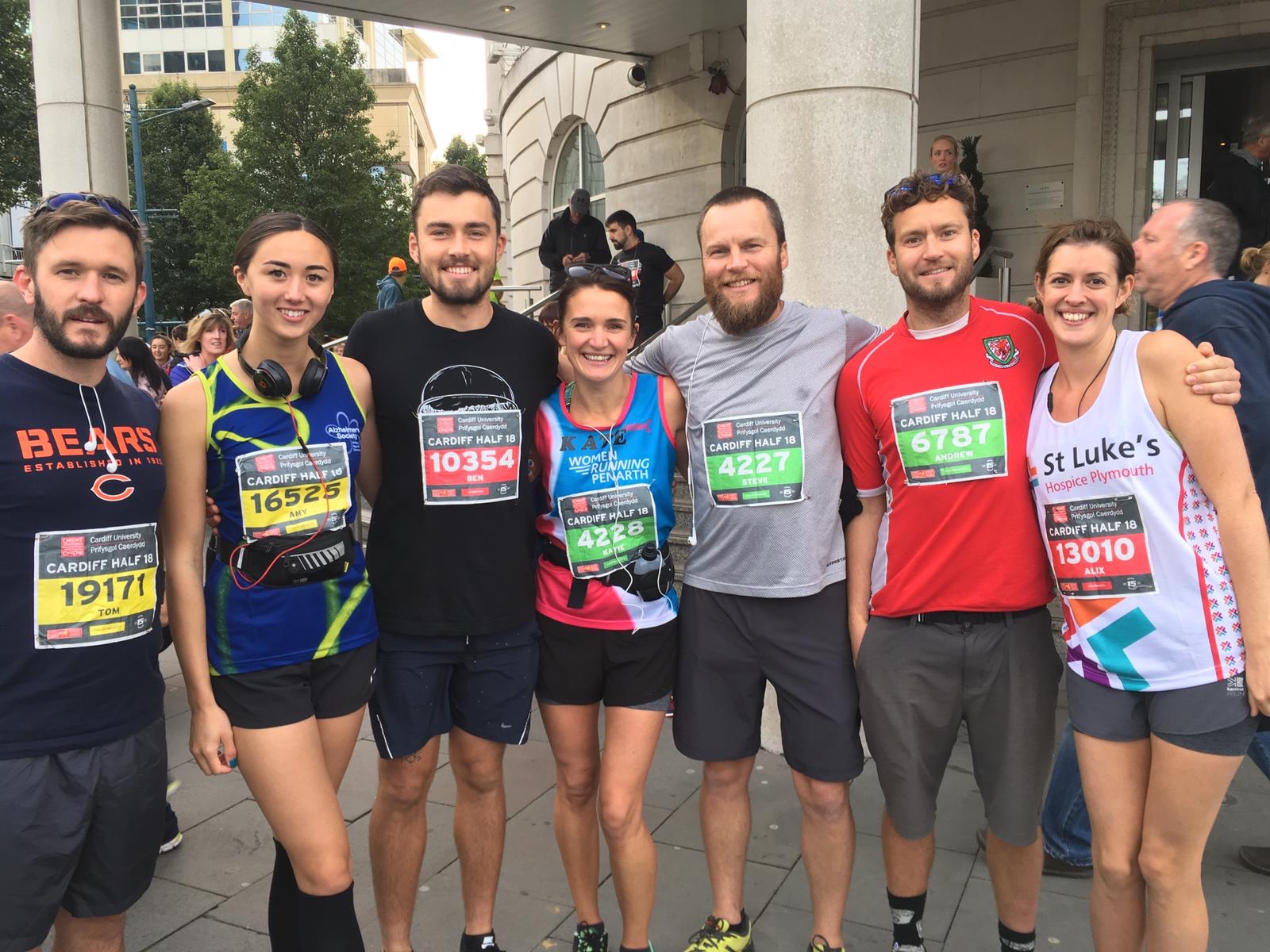 Ben's story
'There are some who bring a light so great to the world… that when they have gone, the light remains.'

(Unknown)
Ben joined our family on 24th April 1993 – after a nine year gap he became the youngest of our four children. He made our already amazing family even more amazing!

He was handsome clever funny adventurous and talented. He brought an extra special light into our world.
He smiled and laughed a lot. He brought joy with him wherever he went. He somehow managed to turn the mundane into an adventure. He made every moment count and was happiest when he was with his family and friends.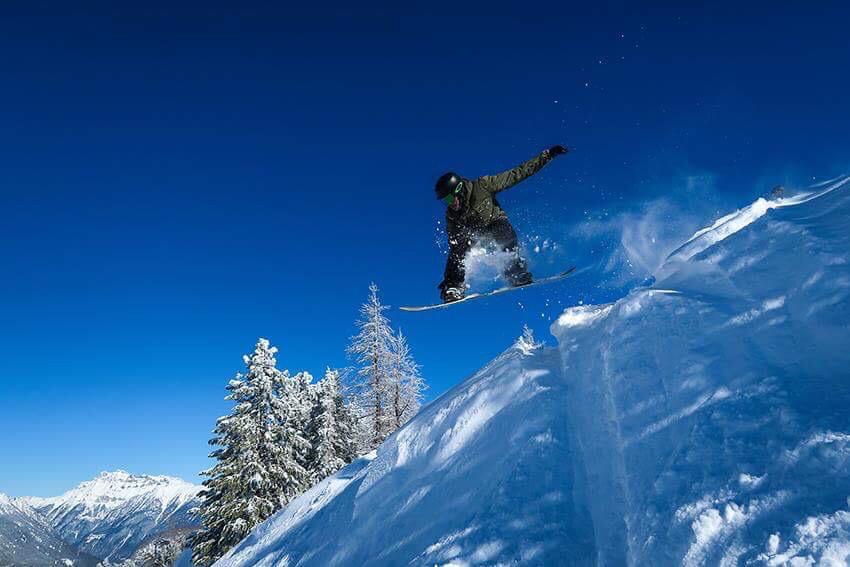 Ben loved the outdoors. He was a talented kayaker, raft guide, body boarder and snowboarder. He loved travelling and had lived and worked in Portugal, Chamonix (in the French Alps) and Norway. He had a degree in Product Design and had recently qualified as a secondary school teacher.
He sang and played the guitar. He loved to cook. He had loads of friends and a beautiful girlfriend. He was planning his future.
But… on 7th October 2018 all that changed. His beautiful awesome happy life ended! Ben suddenly left this world and went to Heaven.

He was 25. No warning. No illness. No goodbyes. Just a beautiful normal happy family morning. He left our home for the very last time and by about 12.30pm was gone forever!!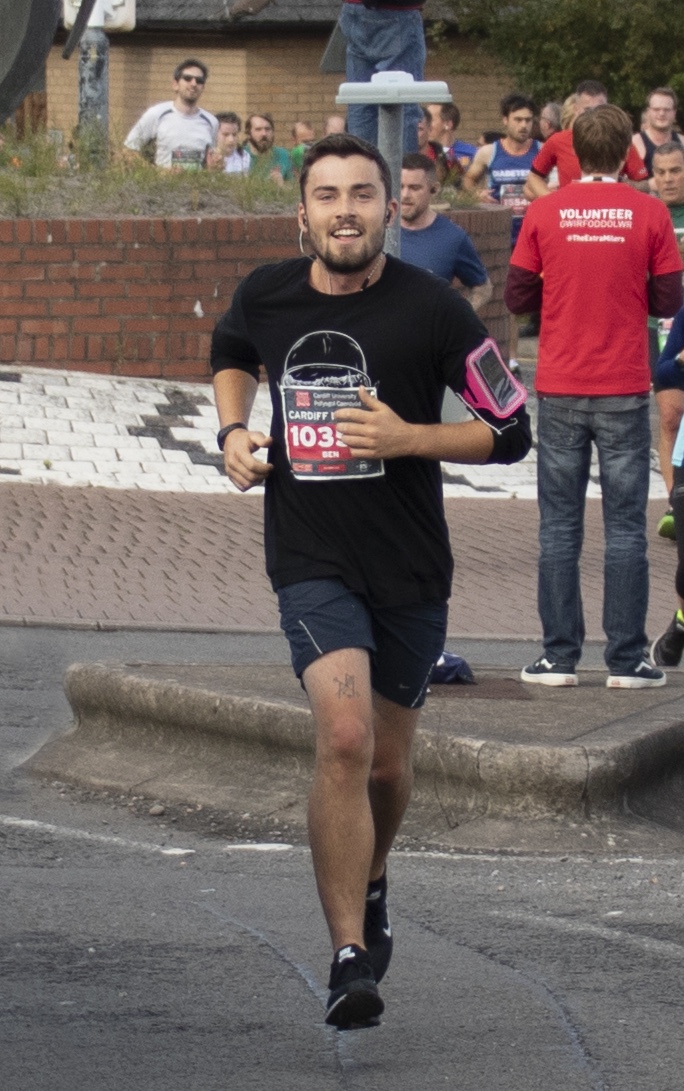 Ben was running his first half marathon in Cardiff with his brothers, sisters-in-law and girlfriend. True to form he completed it in record time but as he crossed the finish line he collapsed, went into cardiac arrest and died. His final race was over!
He lived life as though every moment could be his last…
…right up until it actually was!!

All I can say is that he achieved more in his 25 years than many do in 80. His motto for living was 'Happiness is only real when shared' – quote from film 'Into the Wild'.
During the winter before he died he made a snowboarding video with Drew (his brother), Alix (his sister in law) and Craig (his friend). The song he aptly chose is called
'The One Moment' by OK GO
https://www.youtube.com/watch?v=QvW61K2s0tA
The poignant words of this incredible song sum up his beautiful outlook on life:
---
you're right
There is nothing more lovely
There's nothing more profound
Than the certainty
Than the certainty
That all of this will end
That all of this will end
So open your arms to me
Open your arms to me
And this will be
The one moment that matters
And this will be
The one thing we remember
And this will be
The reason to have been here
And this will be
The one moment that matters at all
So while the mud
Reclaims our footprints
And while our bones keep looking back
The overgrowth is swallowing the path
There for the grace of god go we
There for the grace of god go we
There for the grace of time and chance
and entropy's cruel hands
So open your arms to me
Open your arms to me
And this will be
The one moment that matters
And this will be
The one thing we remember
And…
---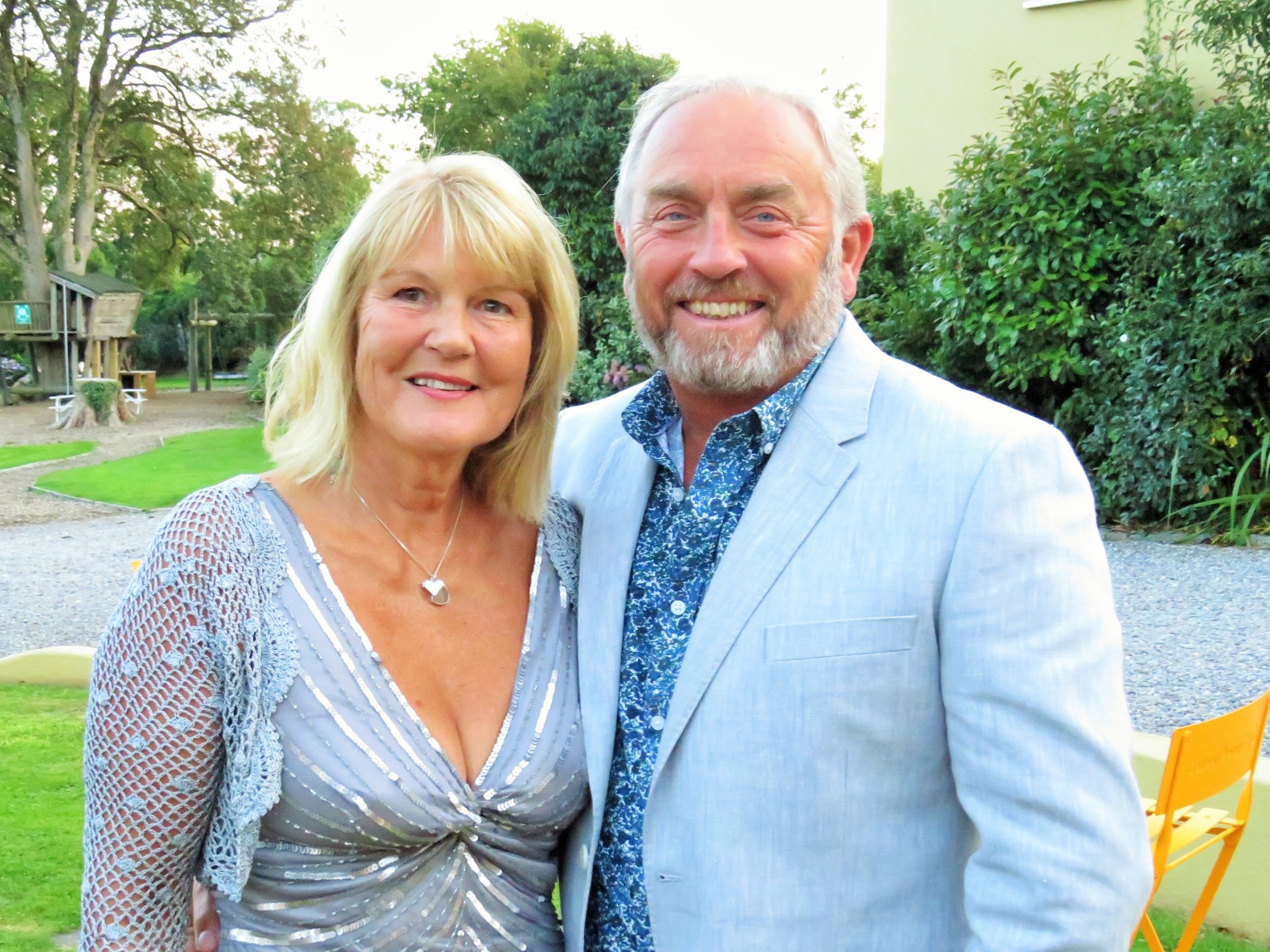 A little bit about me –
I'm just a very ordinary person. I celebrated my 60th birthday in 2018 – the same year Ben died.
I love spending time with friends. I like nice clothes and dabble a bit in interior design. I work for a children's charity, play the piano (very averagely) and love travelling in our camper van. I believe in God and up until Ben died I was confident, happy and content with life!!
I've never done anything particularly outstanding apart from being wife to Paul and proud mum to four amazing children – Steve Vic Andrew and Ben. On reflection that is pretty awesome! I have watched them grow into beautiful confident kind adults. We now also have two wonderful daughters in law, one lovely son in law and six absolutely gorgeous grandchildren.
I've really struggled since Ben died. I still look like me but so much has changed that I hardly recognise myself. I had no idea the trauma of grief could do that. I'm simply not that same person any more but am desperately trying to hold on to hope and live like Ben did. He left a beautiful legacy and found joy in the simplest of things!
It would be an honour if you would walk with me through this journey into unchartered territory. There really are no rules and each of us must be allowed to grieve in our own way. Writing has become my therapy.
I will keep on writing for all the broken parents who, like me, are desperately trying to rebuild their lives; trying to find strength in their pain – trying to live with the emptiness of grief, trying to find little moments of joy and trying to hold on to hope!
Thank you for reading!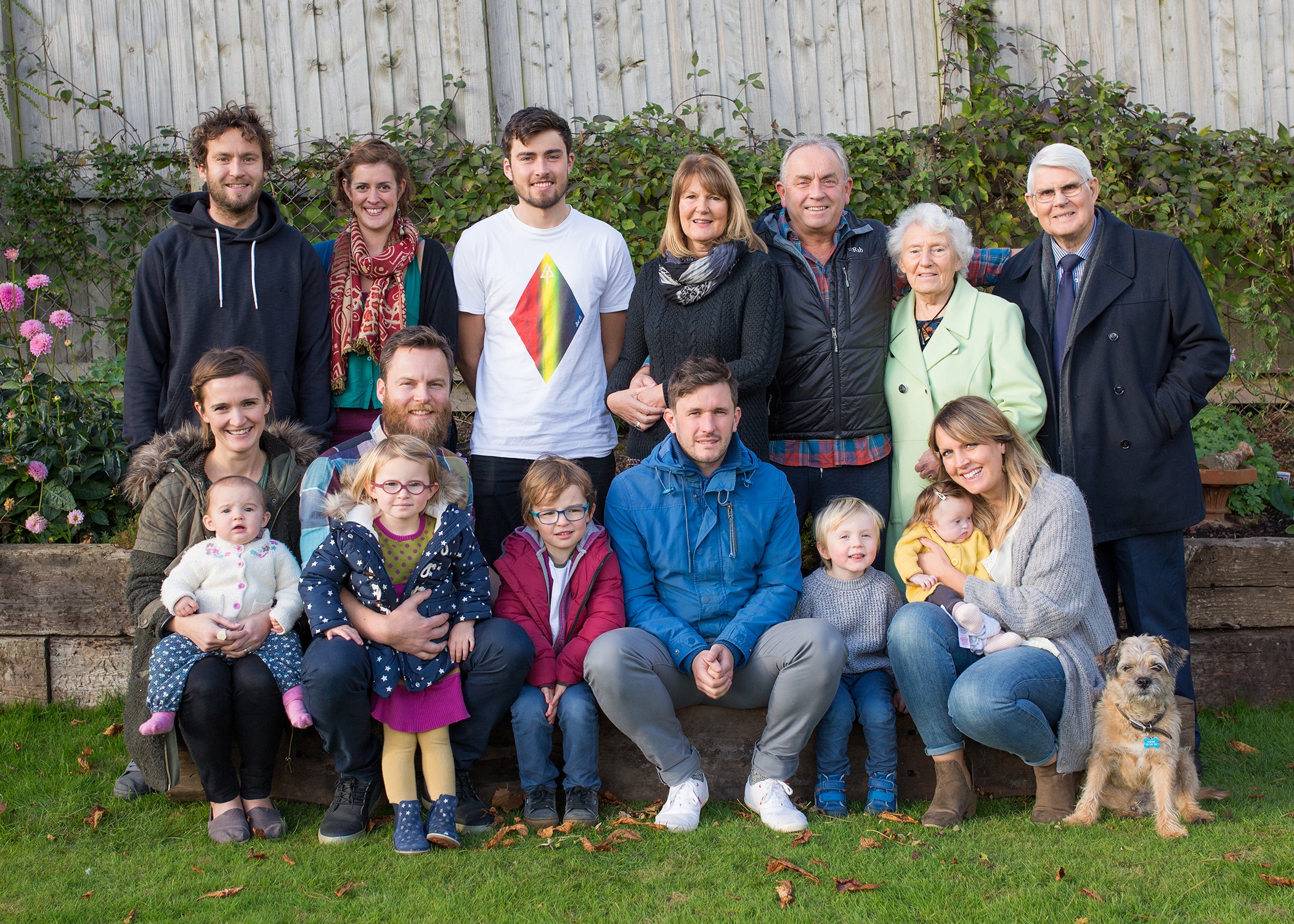 ---
'Mourning is so much more than an act of endurance. Really, grieving is the task of taking the love that was once shared between two people, and transforming it to fit inside one broken but still-beating heart. That's why it takes time; that's why it hurts.'