Option B: Facing Adversity, Building Resilience, and Finding Joy
by Sheryl Sandberg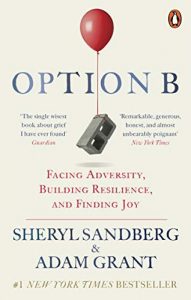 Option B combines Sheryl's personal insights on finding strength in the face of adversity. Beginning with the gut-wrenching moment when she finds her husband, Dave Goldberg, collapsed on a gym floor, Sheryl opens up her heart―and her journal―to describe the acute grief and isolation she felt in the wake of his death.
Lament for a son
by Nicholas Wolterstorff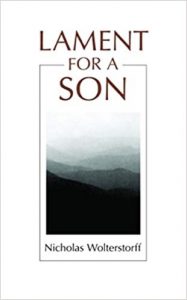 For the author of this book, who lost his 25-year-old son Eric in a mountain climbing accident, it meant the start of a long, unwanted journey to come to terms with his grief — and the "unanswered questions" of his wounded spirit. Lament for a Son avoids easy answers about suffering. Its honest depiction of one man's struggle will help open the floodgates for those who cannot find words for their own pain
Permission to Mourn: A New Way to Do Grief
by Tom Zuba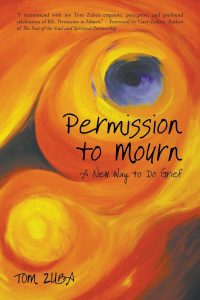 This is the book Tom Zuba wishes he had read after his daughter Erin died. And after his wife Trici died. It's the book he wishes he'd been handed following his son Rory's death. But Tom had to live it. First. Before he could write it.
There is a new way to do grief. Let Tom Zuba teach you how.
A Grief Observed
by CS Lewis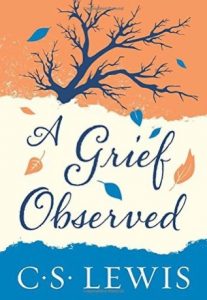 A Grief Observed comprises the reflections of the great scholar and Christian on the death of his wife after only a few short years of marriage. Painfully honest in its dissection of his thoughts and feelings, this is a book that details his paralysing grief, bewilderment and sense of loss in simple and moving prose.
Dear Charlie: Letters to a Lost Daughter
by Reg Thompson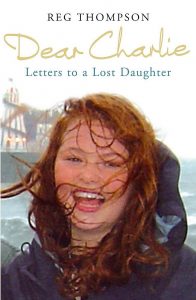 On 3rd December 2005, 13-year-old Charlotte Thompson and her school friend were killed by a train at Elsenham station in Essex. They were crossing the tracks to catch a train to Cambridge to go Christmas shopping. There was no footbridge at the station.
Following her death, Charlie's father began writing a series of remarkable letters to his lost daughter. The letters were his way of continuing to talk to Charlie, of keeping her close to him after death. In them, he writes of his terrible grief, and of family life in the wake of disaster. Through his letters he creates a powerful portrait of his beautiful, vivid and unpredictable daughter. He also describes a family struggling to survive tragedy and the challenges and triumphs of daily domestic life in a world that will never be the same again.
Mans search for Meaning
by Viktor Frankl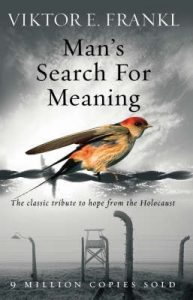 A prominent Viennese psychiatrist before the war, Viktor Frankl was uniquely able to observe the way that both he and others in Auschwitz coped (or didn't) with the experience. He noticed that it was the men who comforted others and who gave away their last piece of bread who survived the longest – and who offered proof that everything can be taken away from us except the ability to choose our attitude in any given set of circumstances.
Permission to Grieve: Creating Grace, Space, and Room to Breathe in the Aftermath of Loss
by Shelby Forsythia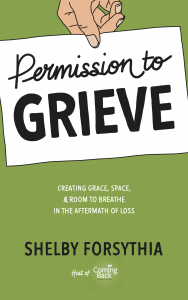 When loss steamrolls through, there's a lot of hidden and not-so-hidden "rules" about the way you're "supposed" to grieve: "You should be over it after a year." "Put on a brave face." "Keep your grief at home."
Permission to Grieve calls out society's garbage rules for what they really are: toxic and repressive narratives that insist we abandon our true selves in the face of grief.
My Sunflower Girl
by Dyfan Williams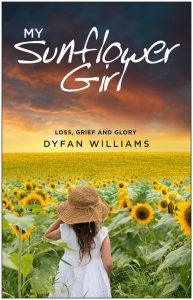 Here is a father's compelling narrative describing the unexpected death of his ten-year-old daughter Megan. The book is well written, factual and honest. Readers may soon find tears in their eyes as they read of the overwhelming grief and pain felt by parents and family in losing their precious daughter. Probing questions are asked in a prayerful and struggling submission to the sovereign providence of God.
Grief Works: Stories of Life, Death and Surviving
by Julia Samuel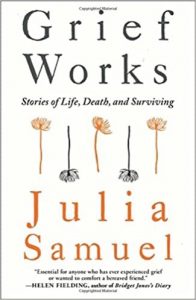 Death affects us all. Yet it is still the last taboo in our society, and grief is still profoundly misunderstood…
In Grief Works we hear stories from those who have experienced great love and great loss – and survived. Stories that explain how grief unmasks our greatest fears, strips away our layers of protection and reveals our innermost selves.
When Bad Things Happen to Good People
by Harold S Kushner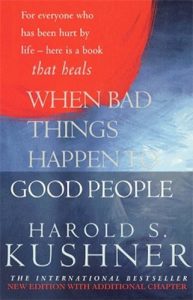 There is only one question which really matters: why do bad things happen to good people?'
Hi Out of a faith-shaking and senseless waste of a life comes this remarkable and caring book, which will help many. It has sensible and unorthodox and mind-opening things to say about God – and about ourselves. Its author has wisdom and no bitterness. We can learn from him, about acceptance and guilt and despair and the helplessness we all feel when 'none of it makes sense' when we say 'why them?' or worse 'why us?'
(This author is a rabbi whose 14 year old son died from a premature ageing disease. he uses his knowledge of theology to try to understand why God would allow such a thing to happen)
The Salt Path: A Memoir
by Raynor Winn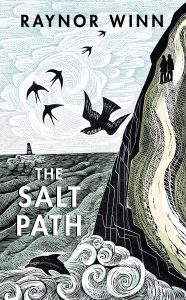 The Salt Path is an honest and life-affirming true story of coming to terms with grief and the healing power of the natural world. Ultimately, it is a portrayal of home, and how it can be lost, rebuilt and rediscovered in the most unexpected ways.
An uplifting true story of the couple who lost everything and embarked on a journey of salvation across the windswept South West coastline.
(This book isn't about death but I've included it because it's about the loss of expectations. I found it inspirational as it shows a strength and resilience we don't know we have in the face of life's disappointments)
The Choice: Embrace the Possible
by Edith Eger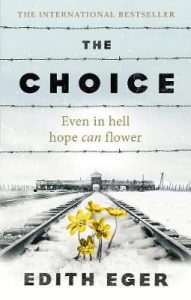 'The Choice is a gift to humanity. One of those rare and eternal stories that you don't want to end and that leave you forever changed' DESMOND TUTU, Nobel Peace Prize Laureate
In The Choice, Dr Edith Eger shares her experience of the Holocaust and the remarkable stories of those she has helped ever since. Today, she is an internationally acclaimed psychologist whose patients include survivors of abuse and soldiers suffering from PTSD. She explains how many of us live within a mind that has become a prison, and shows how freedom becomes possible once we confront our suffering.
Upright with Knickers on: Surviving the Death of a Child
by Gina Claye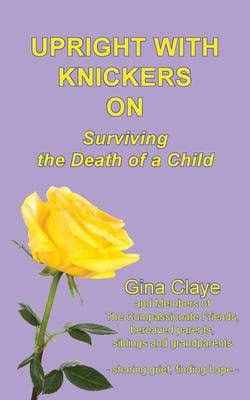 Gina Claye gives voice to many bereaved mothers and fathers, reflecting on difficult issues such as anger, guilt, exhaustion, and extreme symptoms of PTSD.
The book explores practical ways of coping with grief and contains many helpful ideas on what can help the bereaved on their journey of grief.
Gina demonstrates – with wit, honesty and wisdom – how companionship in grief can foster resilience and bring comfort and meaning to those in deepest anguish.
(Gina joined The Compassionate Friends which is an organisation that provides support for bereaved parents, siblings and grandparents www.tcf.org.uk. As she got to know other grieving parents she wrote 'I noticed that apparently odd behaviour is normal among us!' That made me feel so much better!!)